At Topline Strategy our focus is on B2B Technology Companies and their Investors. We have worked in a wide range of technology sectors including Cloud & IT Infrastructure, Ecommerce & AdTech, FinTech, Healthcare IT, IT/Cyber Security, SaaS Application Software, Tech-enabled Services and more.  Below is a partial list of Clients.
B2B Technology Companies
Client Case Study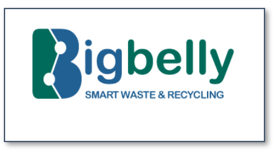 Click here to view and read a case study with Brian Phillips, CEO of Bigbelly.
Partial list of Clients