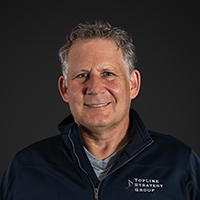 Jon Klein
President
Jon brings a unique blend of strategy consulting from his experience at The Boston Consulting Group and hands on operating experience from holding VP and senior marketing positions at various software companies.
Jon holds an MBA from The Kellogg School at Northwestern University and a BS in Electrical Engineering from Cornell University.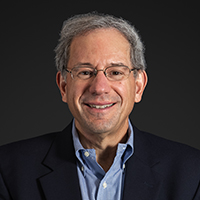 Jack Wiener
Partner
Jack brings over 25 years of hands-on technology experience managing in both start-up environments and global corporate structures, with a strong focus on product strategy, sales, marketing and business operations.
Jack holds an MBA from the Yale School of Management and a BS in Computer Science from Rensselaer Polytechnic Institute.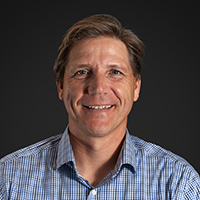 Eric Zoetmulder
Partner
Eric brings over 20 years of technology and consulting experience to Topline Strategy. Prior to joining Topline, Eric worked at SciQuest where he was the Chief Product Officer, and at Dude Solutions where he was Senior Vice President of Vertical Product Strategy.
Eric holds an MSc in Computer Science from the Delft University of Technology in the Netherlands.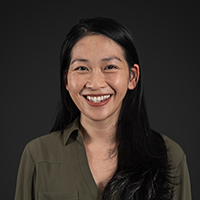 Hien Truong
Vice President
Since joining Topline in 2015, Hien has led engagements in go-to-market, investment diligence, strategic customer experience and more. Prior to Topline, she worked in applications sales at Oracle, focusing on the company's top global strategic accounts.
Hien received her bachelor's degree from Columbia University with Honors in Evolutionary Biology.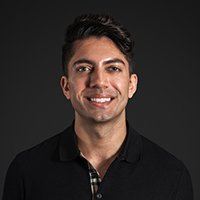 Jay Chakraborty
Vice President
Jay joined Topline in 2017 and leads client engagements on a range of strategic initiatives including go-to-market planning, competitive analysis, and investment diligence. Prior to joining the firm, Jay worked in B2B sales at Yelp, quantitative research for a PE fund, and marketing and operations research at Harvard Business School.
Jay holds a master's degree (ALM) in Finance from Harvard University and an A.B. in Economics from the University of North Carolina at Chapel Hill.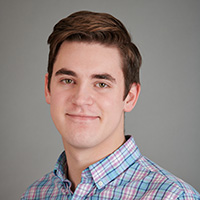 Dylan Moring
Director, Consulting Technology
Dylan joined Topline in 2015 as an intern, and after finishing his degree, returned to Topline full-time. Currently, Dylan is responsible for developing analytic tools, extracting and analyzing complex datasets, finding new ways to visualize analytic results as well as managing IT systems for the office.
Dylan graduated from Northeastern University in 2015 with a B.S. in Economics.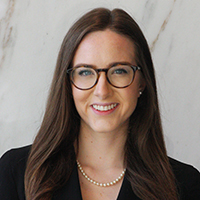 Cydonia Edwards
Principal
Cydonia graduated from Dartmouth College in 2019 with a BA in Psychology. In college, she researched Consumer Behavior at the Tuck School of Business and completed a year-long internship at a startup in Marketing and Social Media Analytics.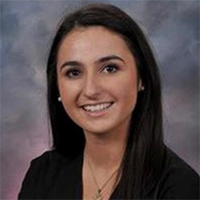 Monica Traniello
Consultant
Monica graduated from Yale College in 2019 with a BA in Global Affairs and a specialization in International Development. Prior to joining Topline in 2020, she worked as an investment banking analyst in the real estate group at Credit Suisse.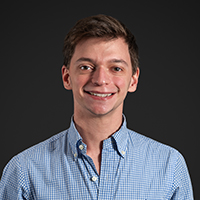 Jacob Biderman
Consultant
Jake recently graduated from the University of Chicago with a Bachelors degree in Political Science and Government.  While at the University of Chicago, Jake was the Managing Editor of The Gate and was also an Undergraduate Research Assistant.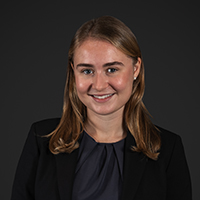 Alecia Bolduc
Senior Associate Consultant
Alecia received her MSc from Georgetown University's McDonough School of Business and her BS from Tulane University. Prior to joining Topline, she held internships at IoT software startups, small-business private equity funds, and growth strategy consulting firms specializing in healthcare.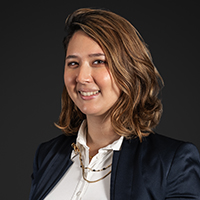 Mimi Faulhaber
Senior Associate Consultant
Mimi graduated from Brown University with a BS in Mechanical Engineering and BFA in Industrial Design. Prior to Topline, she worked at a STEM Education non-profit. Besides her work at Topline, she's also passionate about illustration and design.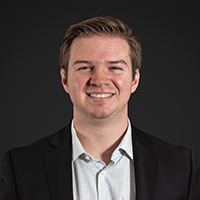 Benjamin Zaino
Senior Associate Consultant
Ben is currently a senior at Northeastern University where he is a candidate for a B.S. in Industrial Engineering and an M.S. in Engineering Management. He is expected to graduate in December, 2023 and plans to join Topline full-time upon graduation. Prior to Topline, Ben completed two 6-month Co-ops in manufacturing at Nuvera Fuel Cells, and in consulting at L.E.K. Consulting.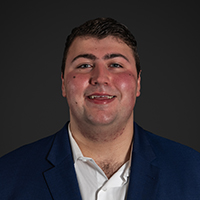 Michael Bobak
Senior Associate Consultant
Mike recently graduated from The University of Chicago with a Bachelor of Arts in Economics and Philosophy.  While at The University of Chicago Mike was a member of the varisty football team.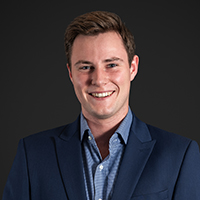 Welles Iselin
Senior Associate Consultant
Welles is a recent graduate from Dartmouth College where he received a Bachelor of Arts in Geography and Quantitative Social Sciences.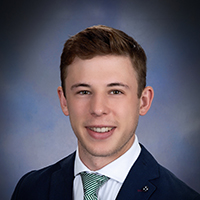 Pierce Widdecombe
Associate Consultant
Pierce graduated from Dartmouth College with a Bachelor of Arts in Economics. While at Dartmouth Pierce was on the men's varsity tennis team, and was captain of the team in 2021/2022.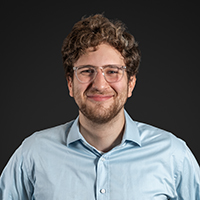 Daniel Margolis
Associate Consultant
Daniel graduated from Northeastern University with a Bachelor of Science in Data Science. While at Northeastern, Daniel ran the university's deep tech incubator.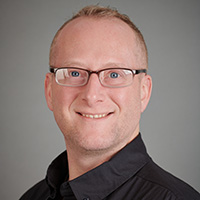 Shawn Chesbrough
Operations Manager | Program Coordinator
Shawn brings managerial, database/computer, and detail-oriented research experience to Topline.
Shawn holds two BS degrees from Fitchburg State University: Business Administration and Economics and a JD degree from Florida Coastal School of Law. Shawn enjoys time spent with family and friends.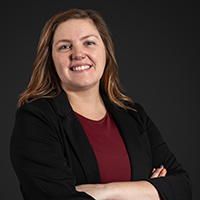 Brittany Rideout-Kirsch
OPERATIONS MANAGER | PROGRAM COORDINATOR
Brittany brings over 10 years of administrative and strategic operations management experience to Topline. She has worked in both medical and life science consulting environments with focus on internal business development and operation improvements.
She studied Criminal Justice, with a concentration in Investigative Services at the University of New Haven.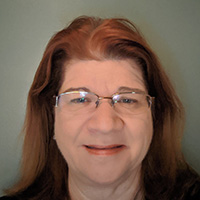 Louise Martineau
Office Manager
Louise brings broad operational experience to Topline. Her responsibilities include operations and management of the Finance Department, including direct management of Accounts Payable, Accounts Receivable, Payroll and Billing.
Louise holds a B.S., Summa Cum Laude, in Business Studies from Southern New Hampshire University and is a member of the Advisory Board on the Heartland Renaissance Fund.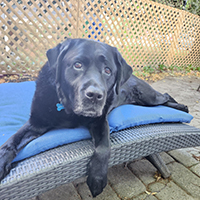 Mookie
Snack Operations Specialist
Gummy Bears, pretzels, cookies, and all different flavors of potato chips. Someone needs to make sure the office is fully stocked up, and I am just the one to do it. Woof!